Purchase our MRI Beef for an incredible tasting experience!
What should you consider when purchasing beef for your family? Even beef purchased at the local butcher is not necessarily locally raised beef. Depending on inspection standards, the beef they are cutting up is quite likely boxed beef shipped into their store.
When you purchase from us, we can tell you the ear tag number of your beef. That means we can tell you dam, sire, birth date and all birth stats, which pasture the calf grew up in, and any health issues. Our cattle are raised in pastures primarily composed of native grasses in the summer, field stubble and planted cover crops after the grass has dried out, and then finished on a barley mix feed along with free-choice grass hay that we put up on our ranch. The cattle are never given hormones or growth implants. Except in severe drought, we raise their feed on our own land. The barley we feed our cattle to finish them gives them exceptional flavor and tenderness.
This means you get the best beef possible: grass fed and barley finished!
MRI beef is processed locally which means that money stays in the local economy also. Check out the price comparison below presented in 2021.
In these unstable times, you may want to consider developing a personal relationship with the people who can help you feed your family!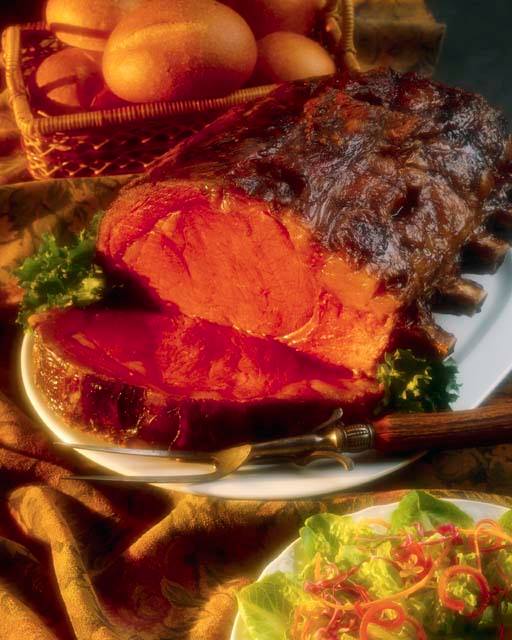 I did a quick cost comparison and here is what I found using sale prices in grocery stores:
A market steer that weighs 1300 lbs will have an average yield of 62%. That means this steer will produce an 806 lb carcass. This carcass will produce approximately 639 lbs of take-home meat.
From this you will end up with the following:
Grocery store prices: Roasts and steaks averaging $14/lb x 380.7lbs = $3616.20
Ground beef and Stew meat averaging 5.00/lb x 258.3lbs = $1291.50
Total price to buy a whole market beef at the store = ~$4907

Price of a steer an MRI steer on the rail: ~$2100
Price to have the animal butchered/processed: ~$705
Total price of locally born, raised, processed MRI beef = ~$2805
Financial savings of buying local MRI Beef: $2102!
Our delicious barley fed, hormone free beef is available in whole, half, or split half (quarters) on select dates. All beef is locally processed and can be done to your specifications if scheduled accordingly. Buy fresh and locally sourced! Records are maintained on every animal from birth to butcher. Quality references are available. Contact us for more information and to be added to our list!
Fill your freezer with delicious beef!
Purchasing Mahlstedt Ranch beef gives you a savings on a whole beef of over $2100!
Plus, these additional benefits:
You know where your food originates (Dawson County Montana!)
Hormone free
Beef is cut and wrapped to your specifications LOCALLY
More meat in your freezer at a huge savings. Try corned beef from the brisket.
Consider trying heart, liver, tongue, soup bones
You can have the scraps (must specifically request) = fresh beef for your pets *
Retain your animal fat to make soaps
Money goes back in our local economy
SUPERIOR FLAVOR & TENDERNESS!
It's better for your family, your checkbook and your community!
Mahlstedt Ranch Beef is sold by the whole, half, or quarter (split half).
Call 406.939.1890 to reserve yours today!