Welcome to Mahlstedt Ranch
We have been raising registered Quarter Horses with Color~Class~Cow since 1965 and our history of horses on the ranch goes back to homestead days in the early 1900s. Our great selection of roan and buckskin Quarter Horse foals with correct conformation, athletic ability and great minds keeps our customers coming back.
Homesteaded by our family in 1912, this ranch continues to raise quality Salers/Angus cattle and offer tender delicious beef for sale.
In 2022 we opened our doors to guests interested in Ranch Experiences on our beautiful, peaceful, and remote ranch.
Horses For Sale
We have trailers going to the east coast and to Arizona in the next couple of weeks. Act quickly to add an MRI horse to the transport and make it your best Christmas ever!
Our horses have color, class, and cow with an emphasis on athleticism, speed & good dispositions. This is just a few of the more recent additions to our site. Click here to see them all.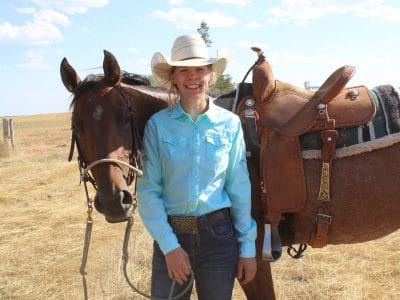 2016 Bay Roan Mare
Solid broke barrel horse
Montana Hunting Options
We have new exciting hunting and lodging options for those who want either an exclusive hunting experience or to take advantage of Block Management hunting with lodging choices.
Check out what our customers are saying!
I wanted to let you know how much I love the horse I bought from you last year. She learns so quickly and I constantly get compliments
on her everywhere I go on either her color or how well she works. She always meets me at the front of her pasture and is ready to work and has
been so easy to start and takes on every new challenge like it's nothing, you'd think she's been chasing cows and roping all her life.
She is the horse I have always dreamed of having.
I bought a beautiful buckskin colt from Mahlstedt Ranch. He is by Sanrose Blue Colonel. He will be my stallion. He is a sweet colt. They are really nice people to work with! Honest and caring. I also bought a quarter beef from them. Very tasty, much better than the store bought. You people are missing out!
What great folks to work with!! I bought from the Mahlstedt Ranch last year without every actually seeing him in person. As one would imagine, I asked lots of questions. My questions were answered fully and truthfully. They even volunteered information that they thought would be helpful to know. On the Mahlstedt website it says that they will tell the good and the not so good. How refreshing! They neither exaggerated the good, nor downplayed the not so good. Now, several months later, I realize that Lynx is even better than he was described. I am really happy with him & the Mahlstedt Ranch. Everyone should be so lucky as to do business with them.
Sign up now to get our news right to your inbox!
Ranch Experiences
Join us for a fun and relaxing ranch visit. Bring your horses or hiking shoes and experience whatever is happening on the ranch at the time. Get away from the noise and congestion and enjoy genuine peace and quiet. Stay in our original ranch house remodeled just for you.
Our Stallions
We will breed these stallions to our mares this year. Most are also available for outside mares. Click on each stallion's photo to learn more about him and his availability. We will have 2023 foals for sale by each stallion.
2007 blue roan own son of Colonel Doc Bar Chex the 2000 World's Greatest Horseman Competition Reserve Champion with $40,000 in winnings in cutting, reining, and reined cow horse competition.
This exciting young stallion has a beautiful red roan color and a kind an willing attitude. His bloodlines include Dash Ta Fame, Frenchmans Guy,& A Streak of Fling.
2018 Bay Roan Stallion, grandson of Paddys Irish Whiskey & Docs Serendipity Oak
Reference Sire
2004 Buckskin Roan Quarter Horse – Reference Sire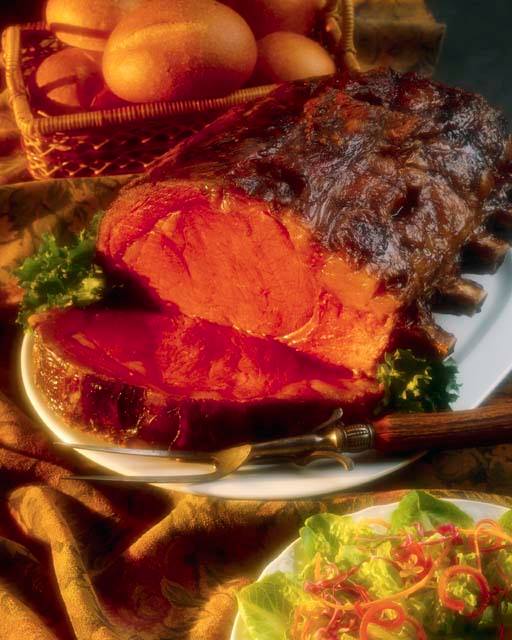 Ranch Raised, Salers/Angus Beef
Purchase our MRI Beef for an incredible tasting experience! What should you consider when purchasing beef for your family? Even beef purchased at the local butcher is not necessarily locally raised beef. Depending on inspection standards, the beef they are cutting up is quite likely boxed beef shipped in to their store. When you purchase our beef, you know where it came from and that is was handled right.
.
Horses for Sale by Type
Click a photo below to see a listing of all the horses we have for sale that fit that description.
Our Latest News and Articles
Check out our articles about our ranch.