Hello from eastern Montana! Hopefully this finds you enjoying a beautiful and fruitful summer. We are thanking God for rains during June that restored grass to our pastures. It is dry now and the hoppers are horrible but at least there is food for them AND our animals this year. Fair is past, haying is winding down, and grain harvest is going. Never a down time around here it seems.
Psalm 90:17 ESV – Let the favor of the Lord our God be upon us and establish the work of our hands upon us; yes, establish the work of our hands!
We have so many exciting things happening with our ranch. I'll share some of them in this letter. First, we are enjoying having our two oldest daughters here & carrying most of the ranch workload. They are incredible workers with great ideas. What blessings! We are enjoying Josh- our new intern from Illinois. We also took a family vacation to New Haven, MO for the wedding of our past intern, Riley.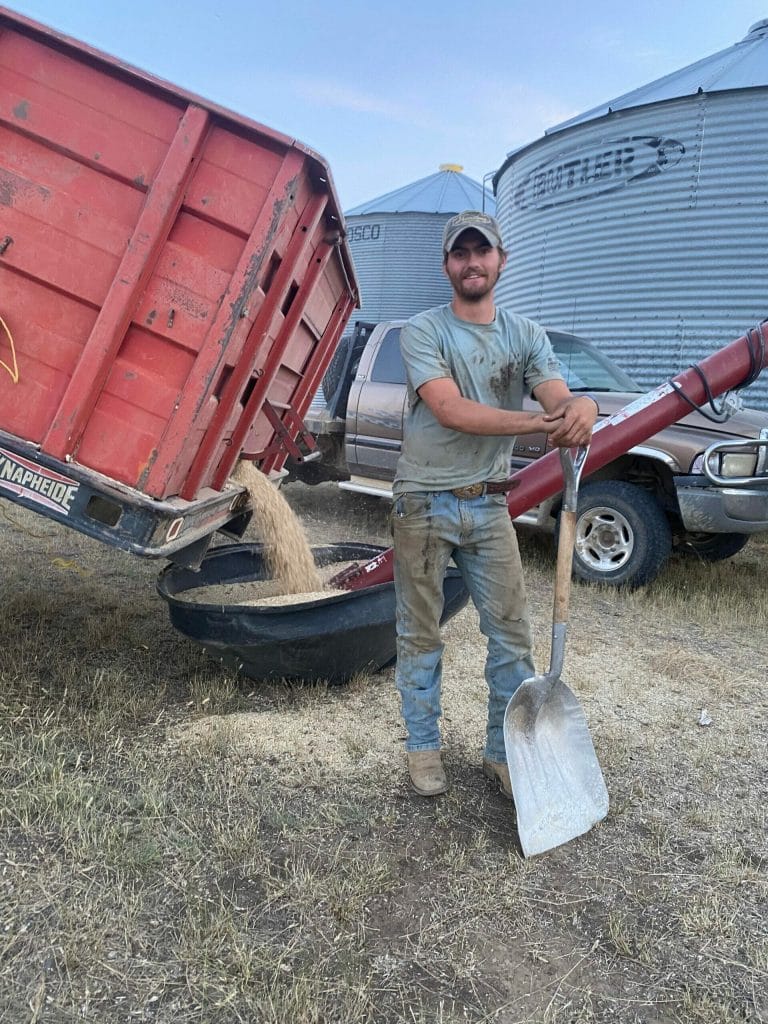 Final construction details are being wrapped up on the original ranch house that we have been renovating over the last 2 years. It will be open as a vacation rental where you can
also bring your horse to ride our pastures and badlands. Other options for your vacation on our ranch include mountain biking, hiking, bird watching, hunting big game or upland birds, rock or shed hunting, riding a combine or tractor, watch a cow being milked, taking pasture tours of horses or range plants or history, or just resting in the quiet of eastern Montana for a night or more. I am taking reservations for Hannah's House now. Call or text 406-939-1890 for more information. Here are some pictures from inside the house…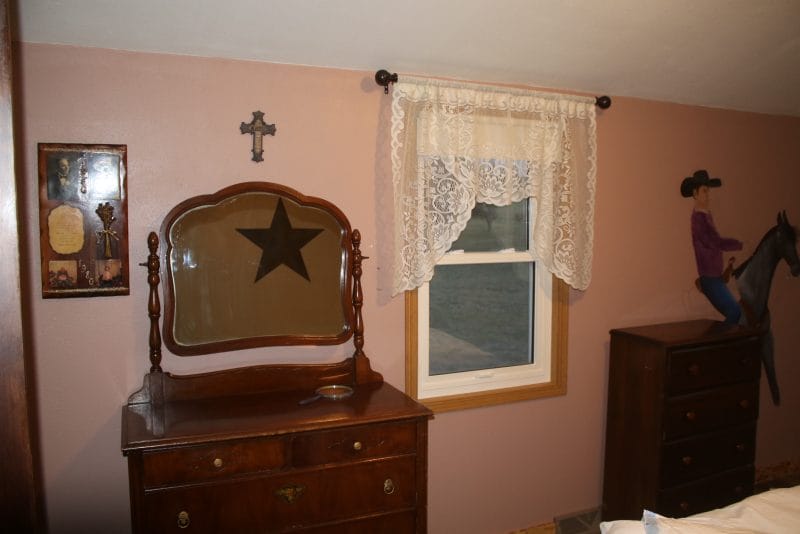 And now for the horses…awww! What an incredible set we have this year. Lots of stud colts. Lots of color. Powerful, correct, and super minded babies out of all four of our stallions. I love hearing how they are serving you well and fulfilling your horse dreams. The youth stories are my favorites and that is why we give discounts to youth on weanling purchases. Our youngest daughter Corinne had two MRI horses in the fair this year as part of her Colt To Maturity project. She took grand in the project.  Full siblings to both of her horses are for sale this year. Both of her horses are amazingly smart and willing and make horse training seem easy!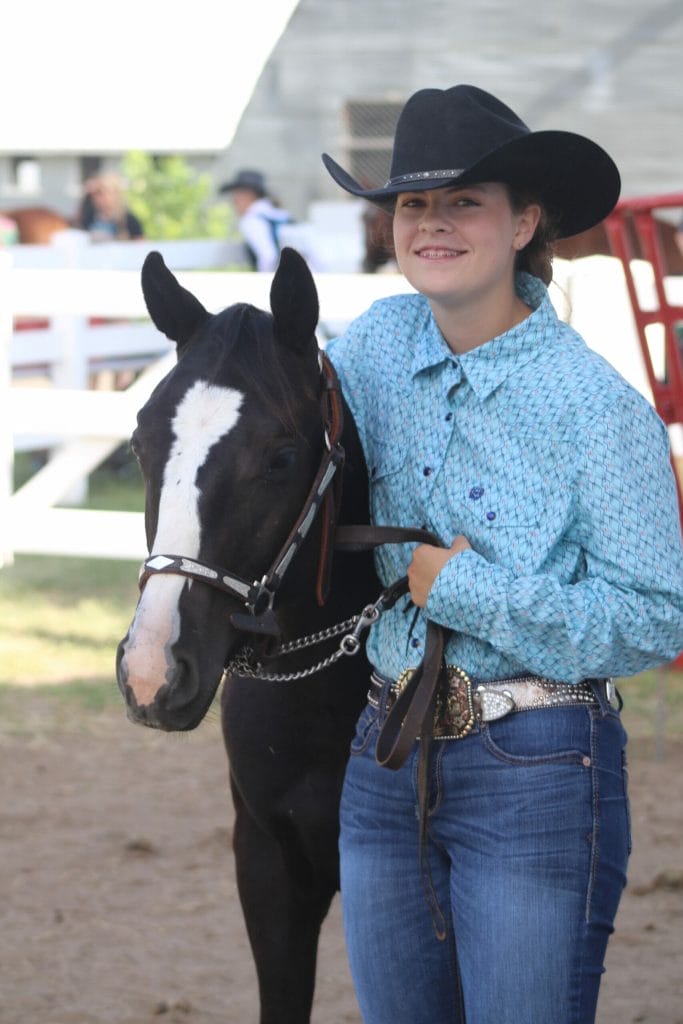 Summer Pasture Pick Pricing is coming to a close on August 21st. Then we will be getting ready for our Open House on Sunday, September 4th. Join us at the ranch 2-5 pm where you can see all of our horses on display, bid on your favorite weanlings, and enjoy goodies and good company.
Information about all of this and more Is always available on our website: www.mahlstedtranch.com
Psalm 90:14 ESV – Satisfy us in the morning with your steadfast love, that we may rejoice and be glad all our days.
May you enjoy the rest of your summer and be glad all your days!
Tana & Crew