Sharing the blessing of horses
We were hit hard with a winter snowstorm last week and I've been struggling with the blues ever since. No, I don't like winter and I really don't like being cold! To counter the negative thinking, I try to count my blessings and thank God for them. Yesterday it hit me that many people are probably struggling for any number of reasons. I can't change the weather or fix the world's problems, but we can share the blessing of horses. So here it is…..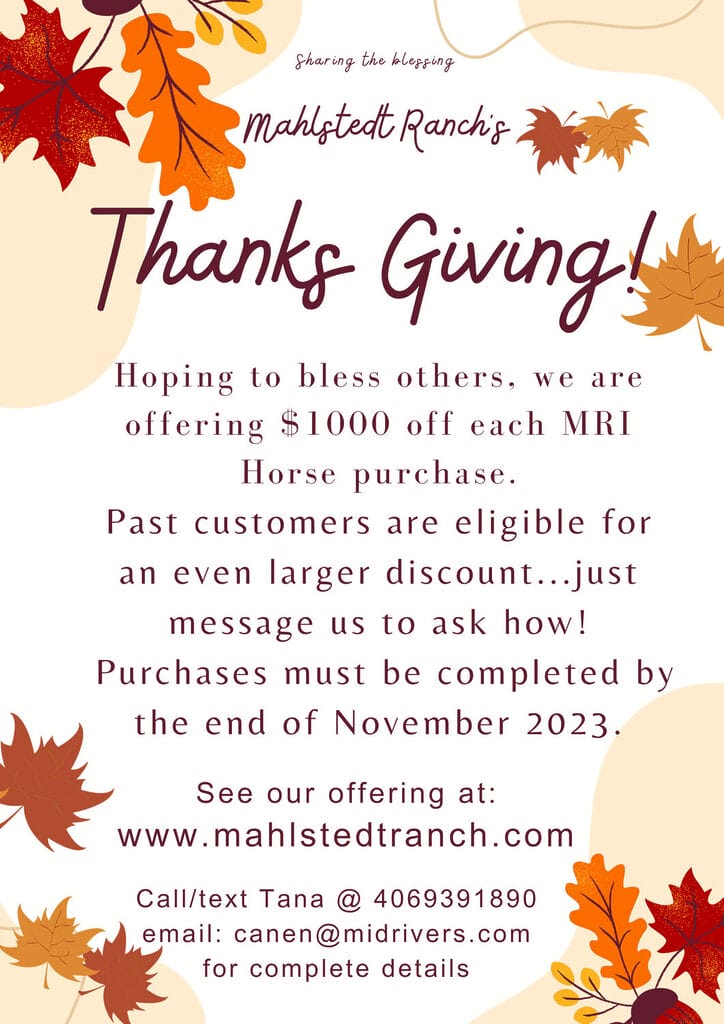 If you are looking for a blue roan stallion prospect or a barrel mare; a weanling or a ready to start gelding, check out our offering and buy while this amazing deal is in effect!